Classic Integrated T8 LED Tube
Product Detail
Product Tags

Model
Power
Lumen
DIM
Product Size
Note
LPTL08D04
8W
600-680LM
N
600x37x30mm
single
LPTL16D04
16W
1260-1350LM
N
1200x37x30mm
LPTL10D04-2
16W
1260-1350LM
N
600x37x63mm
double
LPTL20D04-2
32W
2550-2670LM
N
1200x37x63mm
LPTL30D04-2
62W
4960-5090LM
N
1500x37x63mm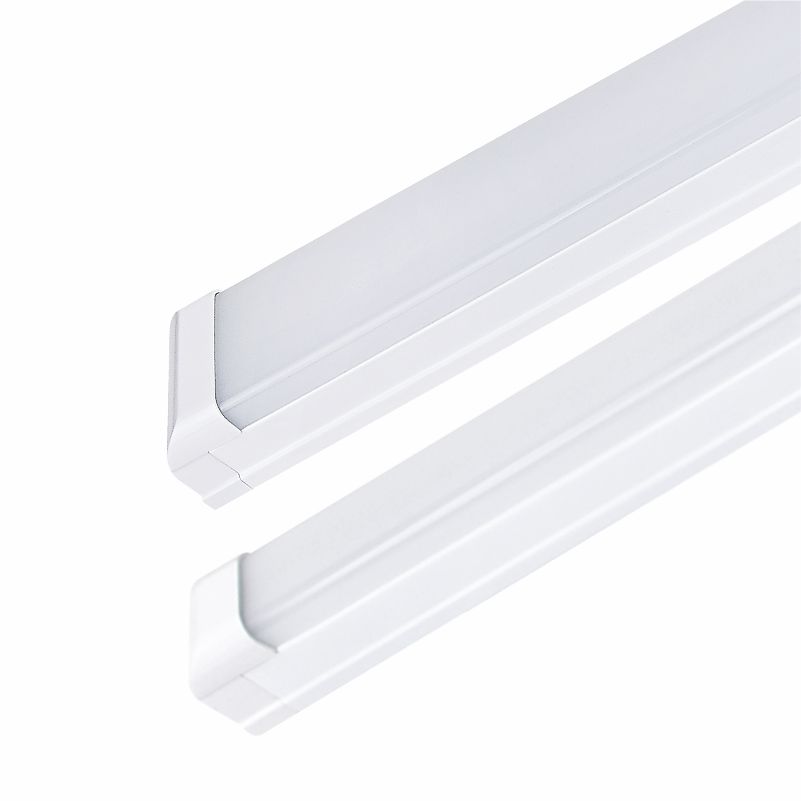 This kind of T8 TUBE provides two types of models to meet your requirement: integrated tube and led linear fitting. Our tube light can be used alone or assembled together to make them into the shape you like. Assembling our tube is also very simple. You only need to assemble the two tubes with the connector and connect the connection plug, no need to solder the two wires.
Easy for installation: It is batten design which is easy and perfect used to fit your requirement. This tube can be fixed on the wall, mirror, or ceiling and it is no need to cut out. Installing parts will be offered for free which is independent decoration and need less space.
 Drivers: Driver, the heart of the LED light. Due to the characteristics of LEDs, it can only adapt to a very narrow voltage and current range. Once the voltage exceeds the rated voltage, the luminous efficiency will be severely reduced or unable to light up, so different drivers are needed to ensure the LED works under the best voltage or current state. However, in different countries with different application voltages,Liper Lighting can provide three different drivers.
Type of Driver:100 - 240V, 160 – 240V, and 220 – 240V, BTW, these just our print standard, will be wider in actually used.
 Aluminum: LED lamps emit a lot of heat. If the heat cannot be dissipated from the light, it will cause problems of lights or even be damaged. For better performance, Liper uses high-quality aluminum material to dissipate the heat of the LED lamp, because the thermal conductivity of aluminum is 3 times of iron.
 Testing
Before production, every metal component will be tested in a salty spray machine to make sure the light will work perfectly in the high humidity and salty environment, and no rusty problem and keep fantastic appearance forever.
Reflector (PC) will be tested from -45℃ to 80℃ in high and low -temperature experiments, Ensure no deformation, cracking, yellowing and other problems.
Finished LED lights will be tested to drop from the height of 1 meter to 3 meters and shaking testing to ensure that our products will not be damaged during transportation.
 What's more
90% energy saving
Lumen, more than 90lm/W
Ra>80
IC driver, promise 30000hrs working time
---
Previous:
Module A Street Light
Next:
T8 LED Linear Fitting
---
Send your message to us:
Write your message here and send it to us