Economic EW Down Light
Product Detail
Product Tags
IES FILE

| | | | | | |
| --- | --- | --- | --- | --- | --- |
| Model | Power | Lumen | DIM | Product size | Cutout |
| LP-DL03EW03-Y1 | 3W | 210-240LM | N | ∅98x28mm | ∅70-90mm |
| LP-DL05EW03-Y1 | 5W | 360-420LM | N | ∅98x28mm | ∅70-90mm |
| LP-DL06EW03-Y1 | 6W | 430-51OLM | N | ∅120x28mm | ∅90-110mm |
| LP-DL08EW03-Y1 | 8W | 560-650LM | N | ∅146x28mm | ∅115-130mm |
| LP-DL12EW03-Y1 | 12W | 880-1020LM | N | ∅185x28mm | ∅155-175mm |
| LP-DL18EW03-Y1 | 18W | 1450-1530LM | N | ∅225x28mm | ∅195-215mm |
| LP-DL26EW03-Y1 | 26W | 2110-2210LM | N | ∅225x28mm | ∅195-215mm |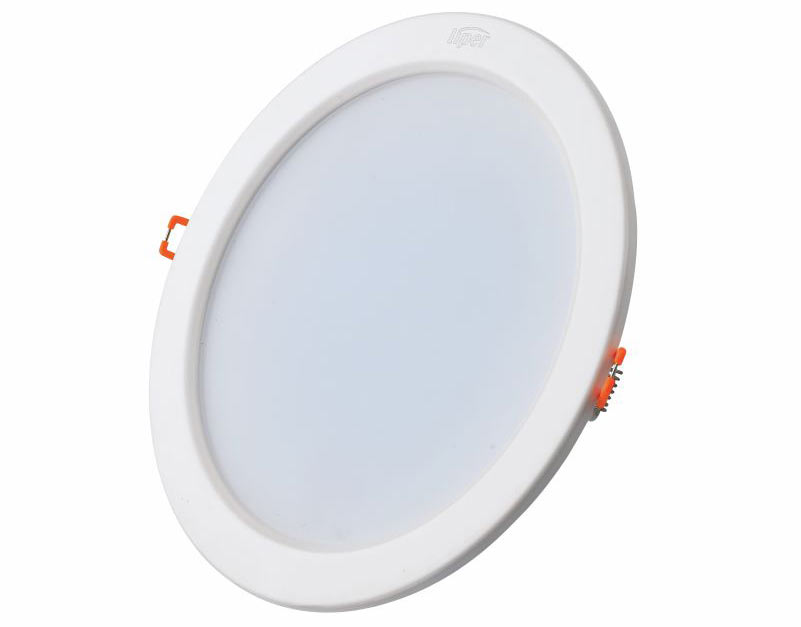 Nowadays, market always prefer for more slim type, so our EW series downlight comes. If customer is tried of complicated products, change your taste and check out this popular led down light. This led product is applied for many places, no matter shopping mall, villa, hotel etc.
Parameter selectable—The thickness of EW series downlight only 28mm, and the wattage can be from 3W to 26W as needed. Regarding the hole size, can offer big range from 75mm to 215mm.
Product design—When describe the appearance of one product, which word comes first? This EW series is affluent and smooth in order to meet with the concept "less is more".
Anti-Rust— All the components of this product is strictly controlled, all the screws are anti corrosion after at least 24 hours salty spray test. All the springs are elastic and firm after more than thousands of resilience.
What's more, if buyer hope to get this panel light with ring on the cover, we did it, not only for round shape, also square shape is feasible. How about add extra glass on the cover in order to meet the requirement of projects, we also did it.
Cooperate with Liper, create one new world with brightness.
---
Next:
Detachable ES Down Light
---
Send your message to us:
Write your message here and send it to us